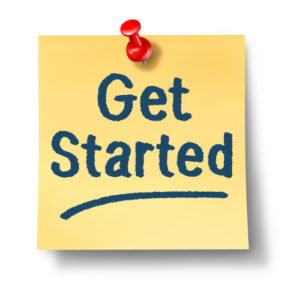 Assuming you are already familiar with Network Marketing principles, and have already chosen the right company to work with, the information on this page will help you get started.
The List
You will want to start by coming up with a list of people to speak with. Some "coaches" will tell you there is no need to speak to friends or family. While that might be possible, it is not realistic. The following video will explain why you want to start with a list of friends and family, and how to compile the list.
Click here to download the Ultimate Memory Jogger mentioned in the video.
First Contact
Once you have finished the list, you will now want to contact each and every person on it.
Important: The goal of the contact is not to explain the product or opportunity with them. This bears repeating: The goal of the contact is not to explain the product or opportunity with them.
The goal of the contact is to arouse curiosity, and get them to agree to help you by giving you their opinion about something you want to share with them.
The following video discusses this, with tips to help you avoid what I refer to as "verbal vomit", wherein you spout off everything you know about the product, the opportunity, your uplink, the company, etc. By the time you have done that, they are usually not interested, either because of information overload, or because of prejudgment.
Presenting The Product or Opportunity
Once you have the commitment, you will need to present (or have your upline present) the opportunity and/or the product.
Reputable Network Marketing companies will provide you with a presentation, in the form of a PowerPoint, KeyNote, or PDF Slide Deck, as well as a basic script. If a company has put this together, follow it as closely as possible. In most cases, it has either been extensively tested, or it has been designed by experienced network marketers.
The following video discusses the presentation, making the decision whether you are the one that should be presenting as well as whether it should be live or on the Internet, and choosing to focus on the opportunity or the product.
VIDEO 3 COMING SOON
Once you have absorbed the above information, and have begun taking action (nothing happens until you take action), you will want to start team building.
Visit the Team Building Page (link coming soon).